Discover the benefits of PGS
This secure and tax-efficient way of managing giving to your church will benefit:
How the Scheme works
The Parish Giving Scheme (PGS) is a Direct Debit donation management system offered to support parishes fund their mission and ministry. It reduces the burden of work on parish volunteers and provides a professional service to donors. It enables you to:
Donate monthly, quarterly or annually by Direct Debit
To sign up to inflation-proof giving annually
To enhance your gift to the parish by having Gift Aid at 25% added
To give anonymously if you prefer
To do so securely
At present, you can set up a Direct Debit to donate regularly to your church or parish via a paper Direct Debit form – available from your PGS parish representative or via the 0333 002 1271 phone service
Case Studies
Find out how the Parish Giving Scheme is making a difference in parishes across the country
Testimonials
Read more about what parish clergy and representatives think about using the Parish Giving Scheme.
If you would like to tell us about your experiences of the Scheme, we'd love to hear your feedback.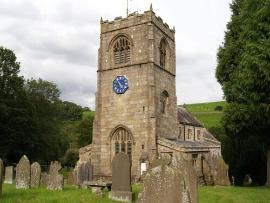 St Wilfrid's Church, Burnsall
We had planned to launch PGS to the congregation at our APCM in April. When this was postponed, due to COVID-19 restrictions, we instead approached key donors directly (we are a small parish, so this is not difficult!) We also persuaded 7 of our 15 regular Gift Aid donors to switch to PGS and attracted one new donor. This has had two positive effects: a) 5 of the 7 increased their committed giving by a total of 24% and b) with the addition of the new donor, our total regular monthly income has increased by 28%.

Robert Fort, Hon. Treasurer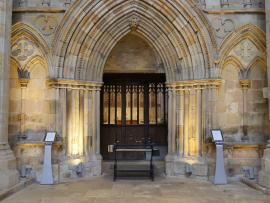 The Priory Church of St Mary and St Cuthbert
Bolton Priory signed up to the PGS in January 2020. I wrote to every single parishioner, enclosing a PGS leaflet, and asked them to join the Scheme. The response has been superb, with just about half of the congregation signing up. In these uncertain times, we need to have the certainty of a regular income, and people really bought into that. The PGS itself is very straightforward to sign up to as a donor, and from the church's perspective, it is clean and simple to operate. I could not recommend it more emphatically.

Revd Nicholas Mercer, Rector of Bolton Abbey