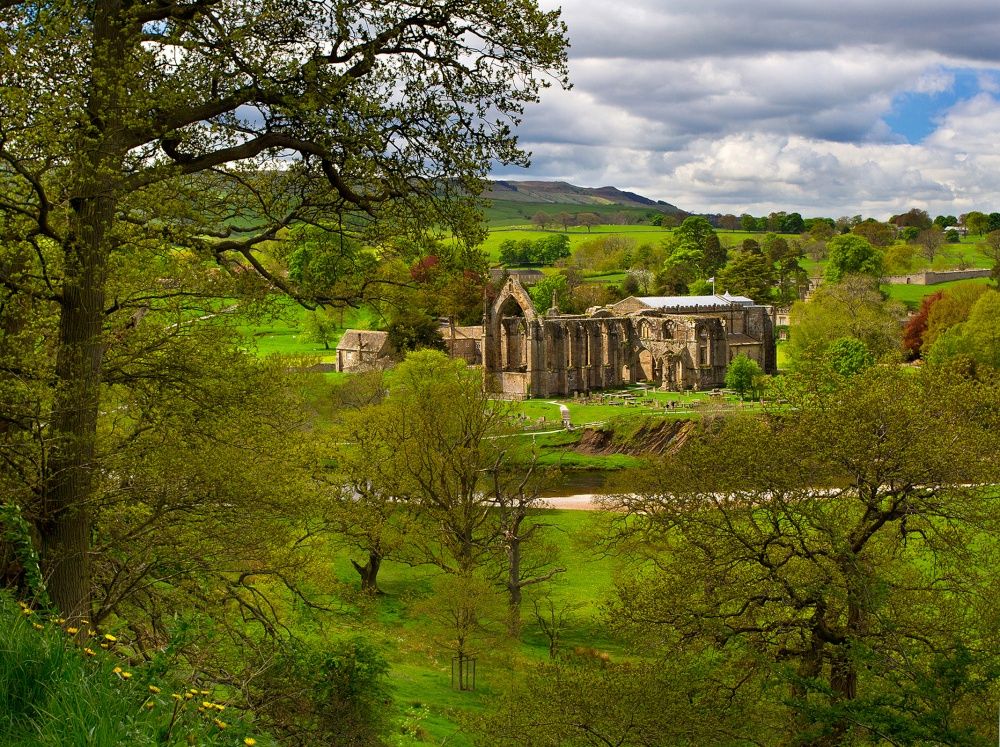 The Priory Church of St Mary and St Cuthbert, Bolton Abbey
Reverend Nicholas Mercer
Rector of Bolton Abbey, the Priory Church of St Mary and St Cuthbert
Set in the picturesque Yorkshire valley of Wharfedale, Bolton Priory is a rural parish nestled in the shadow of historic Bolton Abbey. Active members of the Parish Giving Scheme since early 2020, Reverend Nicholas Mercer, Rector, tells us how he introduced the PGS during a pandemic and why he considers it a "no-brainer" for regular giving.
Reverend Mercer describes Bolton Priory as a 'Prayer Book Parish' which draws worshippers from near and far.
"Part of the Duke of Devonshire's Estate, we are historically connected to the local community of tenant farmers and the generations who have lived, worked and worshipped here. Primarily however, we have a gathered community from those living many miles away, drawn to our traditional Prayer Book services and historic setting.
"While typically these regular worshippers are 60+, we also have the joy of celebrating up to 40 weddings most years – younger couples who are captivated by the peace and beauty of our setting, returning to us for key life events such as anniversaries and baptisms.
"And we attract passing holidaymakers and day trippers, often from Islamic communities in nearby Bradford and the surrounding areas. In 2018 we received approximately 160,000 visitors making us the most visited parish in our Diocese of Leeds.
"As a result of COVID-19, we started to stream services which attracted worshippers from around the country and further afield such as France and Singapore. It made it easier for people to worship with us wherever they live."
PGS was introduced at Bolton Priory in the spring of 2020 – something that was planned ahead of the unfolding pandemic, but that proved serendipitous, as Reverend Mercer explains.
"When we had to close the doors of the Priory, I wrote to every member of our congregation, explaining that in this time of uncertainty, we needed their help more than ever. I spent many hours adding a personal note to each letter, because giving is personal. This was about their relationship with the Priory and individual acts of generosity.
"I also enclosed the PGS paper Gift Form. It was really important to me that they had something physical that could sit on their kitchen table and not become overlooked in an inbox. That they would then see it, think about, and hopefully act. More than half of them signed up in response to my letter, which was a huge relief.
"Regular giving makes a critical contribution to the costs of our ministry and the PGS scheme is brilliant. The admin is so easy and it is inflation-proof too. Knowing that we have committed regular giving is so important. I'd like to have everyone on PGS, it's a no-brainer, you can't beat it. It's modern, sensible and easy to administer.
"Some members of our congregation are resistant, because they like the physical act of handing over an envelope. We may not change everyone's minds, but I believe there is continued scope to grow take-up of PGS as our preferred method of giving, particularly among our remote worshippers. Just the other day, someone from Durham who shares our streamed services contacted me to say how much they enjoyed listening online, asking how they could contribute. Naturally, I pointed them in the direction of PGS."