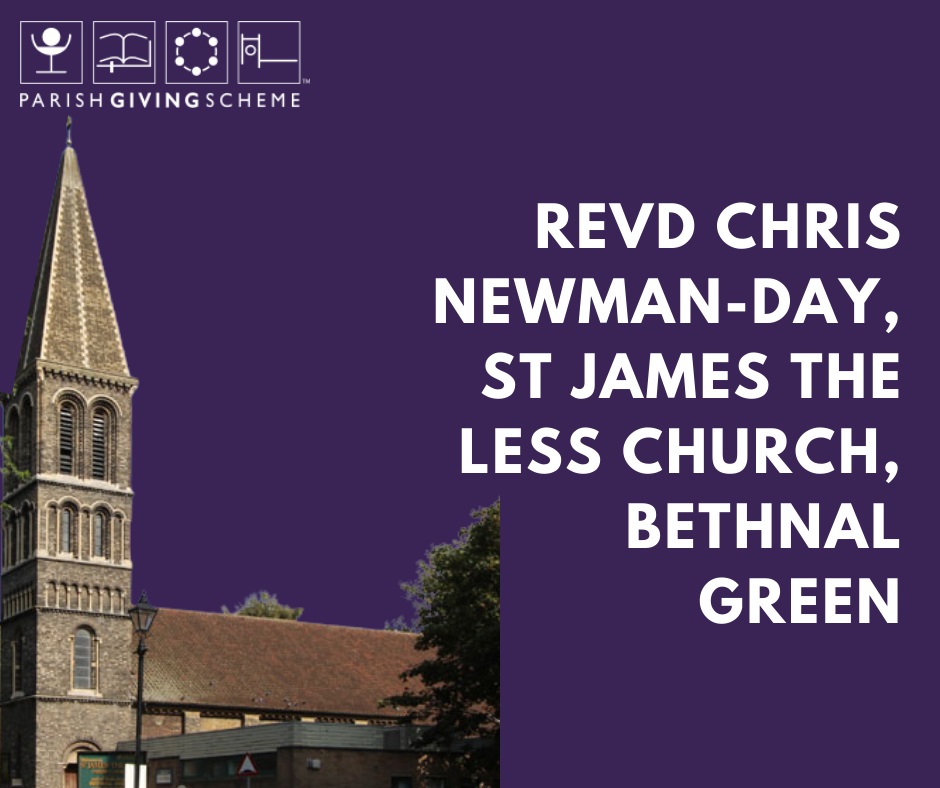 St James the Less Church, Bethnal Green
The Impact of Regular Giving
By Reverend Chris Newman-Day, St James the Less Church, Bethnal Green
I've served as the Vicar of St James the Less Church in Bethnal Green, East London, for six years and although we're a small congregation, we greatly feel the ongoing impact of regular giving through PGS.
Giving through PGS has many practical benefits for all of us at St James the Less. It's simple and easy for those who'd like to give regularly to set up, there is less administrative burden for the church and parish, reclaiming Gift Aid is incredibly straightforward, and the inflationary increase helps to overcome the issue of static giving that effects every church.
More generally, PGS makes conversations about money and giving a great deal easier. We often talk about giving at harvest time as part our community's vision and hopes for the future, and pointing people to the simplicity of PGS to look at in their own time and space works well.
As a small community, we don't have large numbers of regular givers but the generosity of the few is having a big impact. Our church has not been decorated since 1980 and the scope of works required to turn it into a flexible space is more than just a lick of paint. The generosity of regular giving enabled through PGS means we're now able to get match funding to update the church heating system and re-do the floor as well as paint the walls, turning it into a flexible, warm and welcoming space for worship, community and mission activities. As a consequence, we'll free the Church Hall to generate additional income by leasing it out.
We're very thankful for the gifts we receive and for what that generosity is making possible.